Professional adhesive for blocks and bricks PROFF 28+ ABL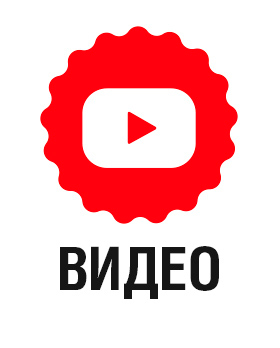 One-component polyurethane foaming adhesive with VARIO SMART CELL system. It is characterised by low expansion and high adhesion to most building materials except polyethylene, polypropylene and teflon. Ideal for the installation of load-bearing and self-bearing walls in exterior and interior construction works. Recommended for all types of installations of standard gas-concrete blocks and breeze blocks, ceramic and aerated bricks, stone, keramzit concrete and limestone. Can also be used for asbestos slate, tile, wood panel and gypsum plasterboard installation.
The adhesive has low thermal conductivity, it doesn't form "thermal bypass" and the joints are not freezing, therefore it improves thermal insulation and increases the strength of the construction.
Speeds up finishing works. Economically viable and easy-to-use. The aerosol packaging provides comfortable and clean working conditions.
Система управления скоростью и силой склеивания VSC® (Vario Smart Cell): Модифицированные преполимеры в составе клея контролируют формирование когезионных связей внутри клеевого слоя, силу первичного схватывания и адгезию с поверхностями склеиваемых материалов.
Benefit
Productivity and easy-to-use: the time required to construct a wall is reduced by 30-40% compared to traditional technology.
Efficiency: 1 can replaces 25 kg of dry mixture.
Ready to use, no special tools or preparation of adhesive mixture is required.
Can be applied in sub-zero temperatures (to -10°C).
Adhesive yield: 1 can is for installing 28 pcs of typical gas-concrete blocks (1 m³)*.
Low inflammability is the result of the unique composition.
The new valve construction provides high sticking resistance and guaranteed activation. It reduces gas losses by 40% while in storage.
For most materials no primer is required.
Doesn't contain harmful solvents and fillers. Environmentally friendly when cured.
* At a temperature of + 23°C and a relative humidity of 50%.
** Depending on the weight and dimensions of insulation boards.
Technical Information
| | |
| --- | --- |
| Content | 1000 ml |
| Type | PU-adhesive |
| Units per box | 12 units |
| Foam type | Professional |
| Shelf life | 15 months |
| Seasonality | All-season |
| Adhesive/Sealant base | Polyurethane |
How to use
For best results, apply the product at an ambient temperature from +18°C to +27°C and at a relative humidity not lower than 50%. It is also acceptable to use from -10°C to +35°C. Can temperature should be from +18°C to +27°C.
Attention! If the application conditions change, the bonding parameters will also change. For best results it is recommended to run a test.
The bonded surfaces should comply with the manufacturer's specifications and should be free of dust, dirt, grease, ice and frost.
The operating position of the can is UPSIDE DOWN.
Screw the gun onto the cross-shaped threaded adapter. Make sure the connection is tight.
Shake the can well at least 15 times in 30 seconds.
Apply the adhesive to one of the bonding surfaces. For best adhesion, moisten the surface at ambient temperatures above 0 °C.
For masonry work, apply the adhesive in strips of 2-3 cm diameter along the vertical and horizontal block surfaces with a distance of 3-5 cm from the block edge. See the following schemes for applying the adhesive.
Bond the surfaces together within 3 minutes after the adhesive has been applied.
It is possible to correct the bonding blocks within 1-2 minutes.
Remove uncured adhesive with KUDO® Foam Cleaner.
Remove any excess adhesive with a knife after it has cured.
Cured adhesive can be removed with KUDO® FOAM REMOVER.
Protect the cured adhesive from UV exposure and atmospheric precipitation.