General purpose acrylic sealant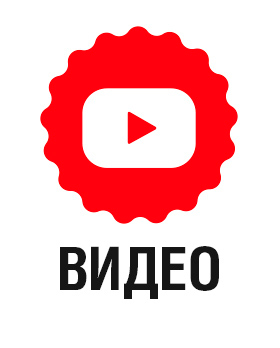 General Purpose Acrylic Sealant is a high quality product. Intended for sealing joints and gaps between stairs, walls, ceilings, skirting boards, window sills, wood and metal window frames, concrete and brickwork. For indoor use.
Has excellent adhesion to concrete, brickwork, stone, drywall, and wood. High elasticity, excellent for distorted seams. Solvent-free. Neutral, non-corrosive to metals. Odorless. Easy to apply and clean. Can be painted over after complete curing
Benefit
UV stable, resistant to detergents.
Excellent adhesion to concrete, brickwork, stone, drywall, wood, PVC, and other building materials.
Neutral, non-corrosive.
High elasticity and deformability.
A cartridge covers 16-18 line meters of a 4×4 mm joint.
Technical Information
| | |
| --- | --- |
| Colors | White KSK-301 |
| Adhesive/Sealant base | Acrylic |
| Type | Sealants |
| Content | 280 ml |
| Storage | Store in hermetically sealed original package at temperature from +5°C to +35°C in a dry place. During transportation it is allowed up to 7 cycles of freezing-thawing (cycle – not more than 1 day) at temperature to -20°С, or single freezing to -20°С, but not more than 7 days. Defrosting is performed without additional heating at temperature up to +22°С. |
| Shelf life | 2 years |
How to use
It is advisable to conduct work at temperatures from +5˚C to +40˚C; the sealant temperature must be +20°C… +25°C.
Apply the sealant to clean, dry and degreased surfaces.
It is recommended that adjacent surfaces should be covered with masking tape to do the work cleanly.
Cut the tip from the cartridge above the screw thread, screw the dispensing nozzle onto the cartridge, unscrew the nozzle cap and trim the nozzle diagonally (at an angle of 45°) to fit the width of the joint.
Use a cartridge-operated gun for application.
Smooth down the sealant in the joint with a wet putty knife. A soap solution can be of assistance.
Remove the masking tape immediately after the smoothing.
Use water to clean tools; add cleaning agents as necessary.
Remove excess uncured sealant with a water-dampened cloth.
Remove cured sealant using mechanical methods.
Skin Time – 15 minutes, sealant curing rate – 1 mm per day (at +23°C and 55% relative humidity).
Operating temperature: from –60˚C to +80˚C.

Do not use the sealant for sealing underwater joints. Do not apply in the rain or at extremely high humidity!