Multipurpose Foam Adhesive MULTI ADHESIVE HOME 12+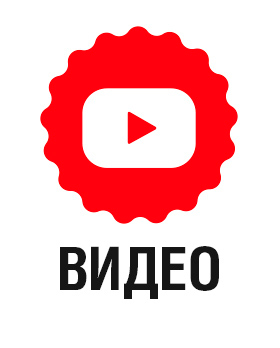 One-component polyurethane foaming adhesive with VARIO SMART CELL system provides any required adhesive properties and ensures their maximum effectiveness. Characterised by low expansion, it doesn't deform bonded elements. Excellent adhesion to most building materials, except polyethylene, polypropylene and teflon.
Recommended for fixing plasterboards, OSB boards, tiles, skirting boards, decorative elements, window sills, various types of insulation to concrete, brick, stone, metal, plastered, bitumen and wooden surfaces. Ideal for assembling wooden elements and installing cellular blocks in non-load-bearing walls. No priming required for most materials. Not for fixing mirrors, polyethylene, polypropylene, teflon or silicone objects. Speeds up finishing works. Economically viable and easy-to-use. The aerosol packaging provides comfortable and clean working conditions.
Система управления скоростью и силой склеивания VSC® (Vario Smart Cell): Модифицированные преполимеры в составе клея контролируют формирование когезионных связей внутри клеевого слоя, силу первичного схватывания и адгезию с поверхностями склеиваемых материалов.
Benefit
Productivity and easy-to-use: installation work time is reduced by 30-40% compared to traditional technology.
Efficiency: 1 can replaces 20 kg of dry mixture.
Ready to use, no special tools or preparation of adhesive mixture is required.
Adhesive yield: 1 can is for installing up to 12 m² of insulation boards** (about 55 metres of adhesive with a roll diameter of 30 mm*).
Doesn't contain harmful solvents and fillers. Environmentally friendly when cured.
* At a temperature of + 23°C and a relative humidity of 50%.
** Depending on the weight and dimensions of insulation boards.
Technical Information
| | |
| --- | --- |
| Content | 1000 ml |
| Type | PU-adhesive |
| Units per box | 12 units |
| Foam type | Home |
| Shelf life | 15 months |
| Seasonality | All-season |
| Adhesive/Sealant base | Polyurethane |
How to use
For best results, apply the product at an ambient temperature from +18°C to +27°C and at a relative humidity not lower than 50%. It is also acceptable to use from -10°C to +35°C. Can temperature should be from +18°C to +27°C.
The bonded surfaces should comply with the manufacturer's specifications and should be free of dust, dirt, grease, ice and frost. It is recommended to follow "Facade's Thermo Insulation Composite Systems" regulations.
Attention! If the application conditions change, the bonding parameters will also change. For best results it is recommended to run a test.
The operating position of the can is UPSIDE DOWN.
Remove the protective cap from the can. Screw the applicator with the polyethylene straw to the foam can valve.
Shake the can well at least 15 times in 30 seconds.
Apply the adhesive to one of the bonding surfaces. For best adhesion, moisten the surface at ambient temperatures above 0°C.
When fixing insulation boards, apply the foam adhesive in strips of 30 mm in diameter (3-4 cm from the edge) and according to the attached schemes.
Wait 4 minutes and press firmly the surfaces together.
It is possible to correct the bonded surfaces within 15 minutes. Fill gaps with foam adhesive, if it is necessary.
Remove uncured adhesive with KUDO® Foam Cleaner.
Remove any excess adhesive with a knife after it has cured.
Cured adhesive can be removed with KUDO® FOAM REMOVER.
Protect the cured adhesive from UV exposure and atmospheric precipitation.