Professional structural foam adhesive PUR‑O‑FIX X15+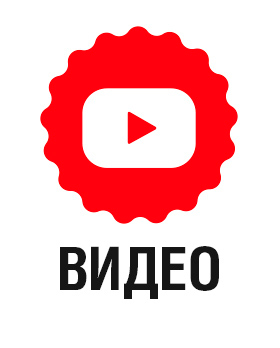 One-component polyurethane foaming adhesive with VARIO SMART CELL system provides any required adhesive properties and ensures their maximum effectiveness. Due to HYBRID CELL structure (partially closed during application) it has an increased adhesive strength. For outdoor and indoor works. Characterised by very low expansion, it doesn't deform bonded elements. Excellent adhesion to most building materials, except polyethylene, polypropylene and teflon.
PUR-O-FIX X15+ EXTRA FIX recommended for fixing plasterboards, OSB boards, tiles, skirting boards, decorative elements, window sills, various types of insulation to concrete, brick, stone, metal, plastered, bitumen and wooden surfaces. Ideal for the installation of wooden elements, non-load-bearing walls made of gas concrete, gypsum boards and cellular blocks.
Speeds up finishing works. Economically viable and easy-to-use. Not for fixing mirrors, polyethylene, polypropylene, teflon or silicone objects.
Система управления скоростью и силой склеивания VSC® (Vario Smart Cell): Модифицированные преполимеры в составе клея контролируют формирование когезионных связей внутри клеевого слоя, силу первичного схватывания и адгезию с поверхностями склеиваемых материалов.
Benefit
Due to HYBRID CELL structure, the adhesive is excellent for vertical surfaces and doesn't drip down when applied. It is partially closed, providing an extra high adhesion and very low secondary expansion.
Efficiency: 1 can replaces 15 cartridges (310 ml) of "Liquid Nails" adhesive, however KUDO® PUR-O-FIX is several times cheaper. Adhesive yield: 1 can is about 300 metres of adhesive with a roll diameter of 10 mm*.
Production rate: it takes 20 minutes to change and prepare for application 15 cartridges of adhesive and only 20 seconds for a can of foam adhesive.
Easy to apply: the adhesive is ready to use, no special tools or preparation of adhesive mixture is required. The adhesive output from the can, compared to adhesive in cartridges, is achieved by propellant gas and it doesn't require any physical efforts.
Uniform curing over the entire adhesive coating. Structural strength – after 1 hour, dry to handle – 24 hours.
The aerosol can may be used repeatedly (within 30 days if the application gun is working correctly and if the storage requirements are observed).
* At a temperature of + 23°C and a relative humidity of 50%.
** Depending on the weight and dimensions of insulation boards.
Technical Information
| | |
| --- | --- |
| Content | 1000 ml |
| Type | PU-adhesive |
| Units per box | 12 units |
| Foam type | Professional |
| Shelf life | 15 months |
| Seasonality | All-season |
| Adhesive/Sealant base | Polyurethane |
How to use
For best results, apply the product at an ambient temperature from +18°C to +27°C and at a relative humidity not lower than 50%. It is also acceptable to use from -10°C to +35°C. Can temperature should be from +18°C to +27°C. The bonded surfaces should comply with the manufacturer's specifications and should be free of dust, dirt, grease, ice and frost. For better adhesion it is recommended to sand the surfaces with sandpaper.
Attention! If the application conditions change, the bonding parameters will also change. For best results it is recommended to run a test.
The operating position of the can is UPSIDE DOWN.
Shake the can well at least 15 times in 30 seconds.
Remove the protective cap from the can.
Screw the gun onto the cross-shaped threaded adapter. Make sure the connection is tight.
Regulate the adhesive output by pressing the gun trigger. Apply the foam adhesive to one of the bonded surfaces in dots or strips. When bonding large surfaces (OSB, thermal insulation boards, etc.), apply the foam adhesive in strips of 30 mm in diameter around the perimeter (3-4 cm from the edge) and in the centre of the board, if it is necessary.
For best adhesion, mist the surfaces with water at ambient temperatures above 0°C and with KUDO® Foam Sealant Activator – below 0°C.
Wait 2-4 minutes and press firmly the surfaces together.
To install heavy elements, use anchor fixings (dowels, cones).
It is possible to correct the bonded surfaces within 10 minutes. Fill gaps with foam adhesive, if it is necessary.
Remove uncured adhesive with KUDO® Foam Cleaner.
Remove any excess adhesive with a knife after it has cured.
Cured adhesive can be removed with KUDO® FOAM REMOVER.
Protect the cured adhesive from UV exposure and atmospheric precipitation.