NEXTGEN joint adhesive sealant based on hybrid polymers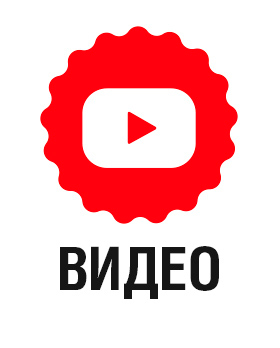 One-component adhesive sealant KUDO® PROFF NEXTGEN is intended for creating flexible and high-strength sealing and bonding joints resistant to vibration and deformation. Used in the industrial and civil construction and renovation works. For sealing and filling joints with high mobility: expansion joints in building panels and roof constructions, air conditioning and ventilation systems, sealing gaps in cable ducts and pipe penetrations, window and door installation joints, bathroom installations.
Hybrid adhesive sealant (modern analogue of MS-polymers) has excellent adhesion to most construction materials: brick, concrete, glass, plasterboard, polyurethane, various plastics (except polyethylene, polypropylene and fluoroplastic), enamel, ceramics, steel, copper, zinc, lead, aluminium, wood. No priming is required. For indoor and outdoor works.
High operating characteristics: forms a permanently elastic high-strength and durable joint; elastic for the whole service life; resistant to loads and vibrations; excellent for joining materials with different temperature expansion. Weather and temperature resistant. Thixotropic, does not flow or drip down the joint, does not accumulate dust after curing.
Chemically neutral, no chemical reaction with the materials to be bonded. Does not cause metal corrosion. Can be used for bonding delicate materials. Odourless, eco-friendly, non-toxic and non-flammable, free of isocyanates and solvents. After curing, it is possible to paint with aqueous and synthetic paints (in the case of solvent-based paints, run a test).
Benefit
Resistant to UV, cleaning agents and detergents
Excellent adhesion to most construction materials with no primer
Wide operating temperature range: -40°C to +110°C
Can be painted over with almost all types of paints
Elastic and deformable for the whole service life
No shrinkage or bubbles formed
Technical Information
| | |
| --- | --- |
| Colors | Signal grey KBK-523, White KBK-524 |
| Adhesive/Sealant base | Hybrid polymer |
| Type | Sealants |
| Content | 280 ml |
| Storage | Store in tightly closed original package in a dry place at temperatures from +5°C to +25°C. Allowed to freeze for up to 45 days |
| Shelf life | 1 year |
How to use
Recommended application temperature between +5°C and +35°C.
Apply the adhesive sealant to clean, degreased surfaces. For degreasing and cleaning, Silicone Remover KU-9100 is recommended.
Protect surfaces with masking tape to ensure an accurate application and remove it immediately after applying the adhesive.
For application, use a dispensing gun for sealants in foil packs.
Get the application gun ready: take the gun push-rod out until it stops, unscrew the nut and the nozzle, place the foil pack in the application gun. Carefully cut off the packaging left outside, close the gun, fixing the nozzle and the nut in the correct position: the cut packaging tip must fit into the nozzle. Cut off the nozzle diagonally (at an angle of 45°) to provide a suitable dosing hole.
Apply as a continuous roller, without gaps and overspreads.
Smooth down the sealant in the joint with a wet putty knife. A soap solution is very effective.
Skin formation time is no less than 20 minutes, curing rate of 2-3 mm per day (at 23 °C and 50 % humidity).
Clean surfaces with uncured adhesive using solvent (acetone, white spirit).
Remove cured adhesive mechanically.
The bonded elements can be used at temperatures from -40°C to +110°C.