Multipurpose acrylic adhesive "Liquid nails", frost-resistant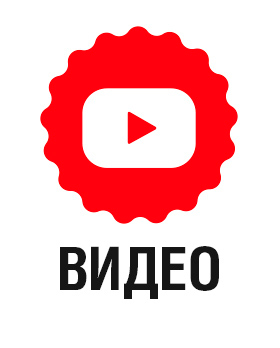 High quality acrylic adhesive for professional use: installing wood, chipboard, fibreboard, EPS, XPS and UPVC objects to concrete, brick, stone, metal, plastered and wooden surfaces. Ideal for wooden structures assembly, adhesion drywall, OSB boards, decorative elements, window sills, various types of heat insulating materials.
Speeds up finishing works, is economically viable and easy to use. It is intended for indoor works. Not recommended for use in bathrooms and shower cabins. It does not contain solvents, is not toxic and non-flammable. Chemically neutral, does not cause metal corrosion. It is odor free. Easy to apply and clean. After full hardening it can be painted with water and synthetic paints. Not intended for continuous waterlogging.
Benefit
Resistant to UV radiation, cleaning agents and detergents.
Excellent adhesion to concrete, brick, stone, drywall, wood, PVC and other building materials.
Chemically neutral, does not cause corrosion.
High elasticity and deformation plasticity.
Wide operating temperature range: -60°C to +80°C.
Highly durable and water resistant.
Technical Information
| | |
| --- | --- |
| Colors | White KBT-301 |
| Adhesive/Sealant base | Acrylic |
| Type | Adhesives |
| Content | 200 ml |
| Storage | Store in tightly closed and sealed original packaging at temperature from +5°C to +35°C in a dry warehouse room. Withstands 7 freeze-defrost cycles or a single freezing for 7 days at temperatures up to -30°C. Defrost at +20 (+/-5) °C. |
| Shelf life | 2 years |
How to use
Recommended application temperature from +5°C to +40°C.
Apply the adhesive to clean, dry and degreased surfaces. One of the glued surfaces should be porous.
Apply the adhesive in a continuous coating or in dots of about 6 mm in diameter, depending on the work complexity.
It is recommended to apply the adhesive to one of the surfaces and keep it outdoors for 10-15 minutes to make the bonding process easier. Then, put the surfaces to be glued together and press them firmly.
Dry to touch – 1 hour; still moveable within 30 minutes; dry to handle – 24-48 hours (depending on the porosity of bonded materials) at a minimum temperature of 20±2°C and 65±5% humidity.
Remove unhardened adhesive with a moist cloth.
Remove the cured adhesive mechanically.

Note: Don't apply to aquariums and underwater seals. Not for use at temperatures below +5°C and in high humidity (>70%).