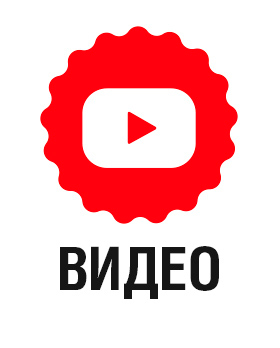 High quality one-component heat resistant silicone sealant with a neutral curing system is used for household, renovation and construction works.
Recommended for sealing, bonding and fixing joints and parts of cookers, fireplaces, chimneys, ovens, heating plates of kitchen cookers and other elements which are exposed to high temperatures.
Excellent adhesion to most constructional materials: concrete, bricks, ferrous and non-ferrous metals, wood, PVC, aerated concrete, ceramics, gypsum plasterboards, glass, clinker, porcelain, expanded polystyrene (EPS), enameled surfaces.
Has high operating characteristics: keeps its elasticity under continuous heating up to 300°C, does not corrode concrete, natural stone and metals. Resistant to most detergents and cleaning agents, UV radiation, atmosphere and temperature changes. Thixotropic, does not flow or drip down the joint. Fast coated with a film. Resistant to aging.
Benefit
For indoor and outdoor uses.
Has a wide operating temperature range: from –40°C to +300°С.
Chemically neutral, does not corrode concrete or metals.
Skin formation time is 10-12 minutes. Curing rate – 2 mm per day (at 23 °C and 50 % humidity)
Resistant to UV, cleaning agents and detergents.
A cartridge covers 20-22 running meters with a roll diameter of 4 mm.
Technical Information
| | |
| --- | --- |
| Colors | Black KSK-152, Red KSK-153 |
| Adhesive/Sealant base | Silicone |
| Type | Sealants |
| Content | 280 ml |
| Storage | Store in tightly closed original packaging at room temperature from +10°C to +25°C in a dry place. During transportation, single freezing down to -20°C is allowed for a total of not more than 7 days. |
| Shelf life | 18 months |
How to use
It's recommended to apply the product at an ambient temperature from +5°C to +35°C. The temperature of the sealant should be +20°C… +25°C.
Apply the sealant to clean, dry and degreased surfaces.
Protect surfaces with masking tape to ensure an accurate application.
Cut off the tip of the cartridge above the screw thread, screw on the nozzle, unscrew the nozzle cap and cut off the nozzle diagonally (at an angle of 45°) according to the diameter of the joint width.
Use a cartridge-operated gun for application.
Smooth down the sealant in the joint with a wet putty knife. Remove the masking tape immediately after smoothing.
The mixture will be cured within a day, and during this time it can be slightly heated.
After curing, small cracks might appear in the surface, due to setting shrinkage. In this case, an additional sealant coat should be applied.
Remove the sealant from tools and surfaces using a solvent (white spirit, or acetone) before the sealant has cured.
Remove cured sealant using mechanical methods.
Note! Do not apply to aquariums and underwater seals. Do not paint!