Silicone neutral sealant PROFF BUILDPRO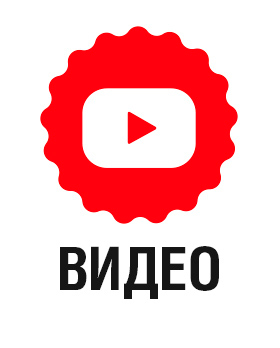 High quality one-component silicone sealant with a neutral curing system. Excellent adhesion to porous and non-porous surfaces: wall, brick, concrete, wood, metals, also powder-coated aluminium, glass and glazed surfaces, PVC, acrylic and other plastics. Does not corrode metals. Also suitable for alkaline substrates such as concrete, lime whitewash, fibre cement. Intended for sealing in building and construction works, providing joints with high flexibility of various building materials, for sealing joints of coated wood, metal, PVC profiles and glass, ventilation ducts, as well as for sanitary installations.
Has high operating characteristics: forms a strong durable joint; after curing it retains its deformation flexibility of up to ±25%; does not accumulate dust; it is resistant to most detergents and cleaning agents, UV radiation, atmosphere and temperature changes and almost all aggressive agents. Thixotropic, does not flow or drip down the joint
Benefit
KUDO® MONTAGE SYSTEM is a system of professional materials for installation, fixing and sealing of window (balcony, door) units in external building enclosures.
Professional formula. Absolutely transparent*. Resistant to UV radiation, cleaning agents and detergents.
Odourless. Without fungicide. Minimal setting shrinkage.
Excellent adhesion to brick, concrete, wood, metals, PVC, acrylic and other building materials.
Special additives to improve concrete adhesion.
Chemically neutral, does not corrode concrete, steel or non-ferrous metals.
Skin formation time is 15-30 minutes. Curing rate – 3 mm per day (at 23 °C and 50 % humidity).
Has a wide operating temperature range: from –40°C to +120°C.
A cartridge covers 20-22 running meters with a roll diameter of 4 mm.
Technical Information
| | |
| --- | --- |
| Colors | Transparent SMS-130, White SMS-131 |
| Adhesive/Sealant base | Silicone |
| Type | Sealants |
| Content | 280 ml |
| Storage | Store in tightly closed original packaging at temperatures from +5°C to +25°C in a dry place. During transportation, freezing down to -20°C is allowed for a total duration of not more than 30 days. |
| Shelf life | 2 years |
How to use
It's recommended to apply the product at an ambient temperature from +5°C to +40°C. The temperature of the sealant should be +20°C… +25°C.
Apply the sealant to clean, dry and degreased surfaces.
Protect surfaces with masking tape to ensure an accurate application.
Cut off the tip of the cartridge above the screw thread, screw on the nozzle, unscrew the nozzle cap and cut off the nozzle diagonally (at an angle of 45°) according to the diameter of the joint width.
Use a cartridge-operated gun for application.
Smooth down the sealant in the joint with a wet putty knife. Remove the masking tape immediately after smoothing.
Remove the sealant from tools and surfaces using a solvent (white spirit, or acetone) before the sealant has cured.
Remove cured sealant using mechanical methods.
Note! Do not apply to aquariums and underwater seals. Do not paint!