Rubber structural adhesive "Liquid nails", strong fixing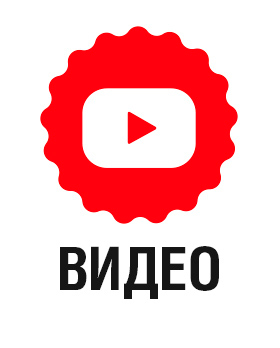 Intended for bonding heavy structures made of metal, wood, chipboard, fibreboard, various types of plastic to concrete, brick, stone, metal, wood and other surfaces.
Ideal for bonding building materials when repairing and decorating: wooden structures assembly, adhesion drywall, OSB boards, decorative elements, window sills, various types of heat insulating materials. Speeds up finishing works, is economically viable and easy to use. Water resistant, for indoor and outdoor use, can be applied at temperatures from -20°C to +38°C.
High initial bonding. Thixotropic, doesn't drip down vertical surfaces. Chemically neutral, does not cause metal corrosion.
Benefit
High strength of cured adhesive coating.
Excellent adhesion to metal, wood, concrete, brick, stone, plasterboard, plastic and other building materials.
Resistant to loads and vibrations, wide operating temperature range: -30°C to +60°C.
Technical Information
| | |
| --- | --- |
| Colors | Beige KBT-405 |
| Adhesive/Sealant base | Rubber |
| Type | Adhesives |
| Content | 85 ml |
| Shelf life | 3 years |
| Storage | Store in tightly closed and sealed original packaging at temperature below +30°C in covered dry ventilated warehouse rooms at a minimum distance of 1 m from heating devices. Up to 5 freezing cycles are allowed when transporting. |
How to use
Recommended application temperature between +5°C and +35°С.
Apply the adhesive to clean, dry and degreased surfaces. For degreasing, Silicone Remover KU-9100 is recommended.
Screw on the nozzle, cut off the nozzle diagonally (at an angle of 45°) according to the diameter of the joint width.
Apply the adhesive in a continuous coating or in dots.
Protect surfaces with masking tape to ensure an accurate application and remove it immediately after skin formation on the adhesive coating.
Bonding light elements (two-step method): apply the adhesive to one of the bonding surfaces, press down firmly and separate immediately. Make sure the adhesive is applied to both surfaces. Wait 10-30 seconds and firmly press the surfaces together again. It is recommended to tap the bonding areas with a rubber mallet.
It is possible to correct the bonding surfaces within 5 minutes by moving them.
Bonding heavy elements (one-step method): apply adhesive to the bonding elements, press them firmly together and fix them for at least 24 hours until the adhesive has cured.
Remove unhardened adhesive with a cloth. Remove the cured adhesive mechanically.
Skin formation time is max 5 minutes. Curing time – 24-72 hours (at 25 °C and 50 % humidity).