Professional winter PU foam sealant TREND WINDOW 60 WINTER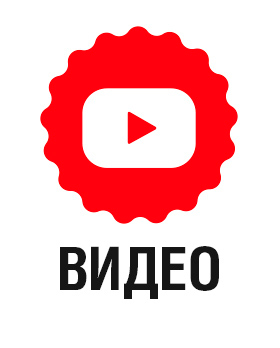 The product is specially developed for the installation of translucent structures. Due to its elasticity, the cured foam is high deformation resistant and provides reliable compensation for joint movements resulting from thermal changes and structural shifts.
Window&Door Polyurethane Foam Sealant is characterised by low pressure when expanding and curing, which prevents deformation of window frames. High thermal and acoustic insulation helps to keep optimal room temperatures and excellent sound insulation.
It has high adhesion to most building materials, such as concrete, brick, wood, plastic, except for polyethylene, polypropylene and polytetrafluoroethylene (PTFE).
This ingenious formulation comprising AFC® components allows for the use of a summer type foam sealant, when the can temperature is as low as -5°С.
Benefit
The new valve construction provides high sticking resistance and guaranteed activation. It reduces gas losses by 40% while in storage.
Foam yield — up to 60 liters.*
Secondary expansion is 25% or less.
Maximum width of sealing joint at -10°C – 60 mm (TM 1006:2013).
Low deformation pressure on the building structure when curing – not more than 7.5 kPa. (TM 1009:2013).
Tack-Free Time – up to 10 minutes*.
First treatment time – up to 20 minutes*.
Stable dimensions in all temperature ranges of the bonding joint.
* At a temperature of +23°C and a humidity of 50%. ** At an ambient temperature not below -10°C.
Technical Information
| | |
| --- | --- |
| Content | 1000 ml |
| Type | Pu-foam |
| Units per box | 12 units |
| Foam type | Professional |
| Shelf life | 18 months |
| Seasonality | Winter |
How to use
For best results, apply the product at an ambient temperature from -13°C to +30°C and at a relative humidity not lower than 50%.
In order to obtain maximum output and optimal physical and mechanical properties of the foam, keep the can at a temperature of +18°C to +20°C for at least 10 hours before use.
Apply the foam to clean surfaces free of dust, dirt, grease, ice and frost.
Mist with water the application surfaces before applying the foam in ambient temperatures above 0°C.
The operating position of the can is UPSIDE DOWN.
Shake the can well at least 15 times in 30 seconds.
Fill gaps to 2/3 of their volume by applying the foam from bottom to top.
Adjust the foam output with the gun screw.
Shake the can from time to time while working.
After application, mist the foam with water using an spray gun in ambient temperature above 0°C.
After application, moisten the foam using a spray gun in ambient temperatures above 0°C.
Remove uncured foam with KUDO® FOAM & GUN CLEANER.
Cut off the foaming overspray with a knife after it has cured completely.
Cured foam can be removed with KUDO® FOAM REMOVER.
When the foam has cured completely (24-48 hours), it can be cut, plastered and painted.
Protect the cured foam from UV exposure and atmospheric precipitation.