Professional winter PU foam sealant ABSOLUT PROFF 65 ALASKA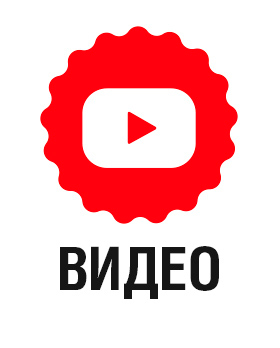 Intended for the installation of translucent structures, door blocks, and window sills, for mounting wall panels, sealing cracks and gaps, and performing thermal and acoustic insulation of joints, as well as other construction, finishing and installation works in winter when the ambient temperature is down to -10°C.
Polyurethane Foam Sealant KUDO® PROFF 65 ALASKA is one-component and high quality product. It has high adhesion to most building materials, such as concrete, brick, plaster, wood, and plastic, except for polyethylene, polypropylene and polytetrafluoroethylene (PTFE).
Provides a uniform, stable output and a perfect, fine-cell structure of the finished foam. It provides excellent thermal and sound insulation. Does not cause structure deformation due to low secondary expansion.
Benefit
Excellent results under extreme conditions, such as low temperatures and humidity.
Foam yield — up to 65 liters.*
Post Expansion — 15-30%.
Tack-Free Time — up to 12 minutes*.
First treatment time — up to 30 minutes*.
Does not contain harmful solvents and fillers. Environmentally friendly when cured.
KUDO® MONTAGE SYSTEM is a system encompassing a range of professional materials designed to be used during installation (including securing and sealing) of window/balcony/door units in openings in exterior walls of buildings and structures.
SMART2LOCK HIGH-TECH VALVE
(equipped with a 2-way lockout device)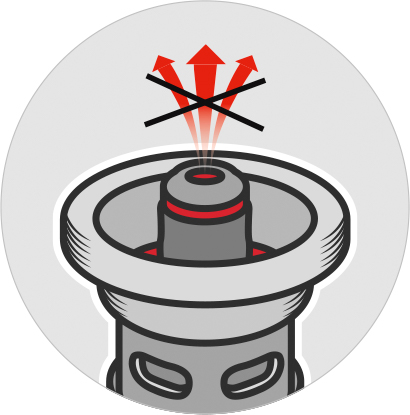 Ensures the absence of propellant vapors, which provides the maximum foam yield during the entire storage period.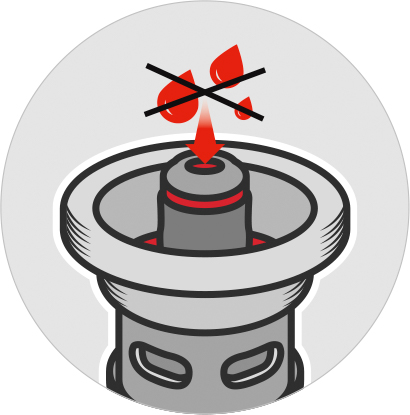 Makes moisture penetration into the can impossible and minimizes the risk of the valve sticking.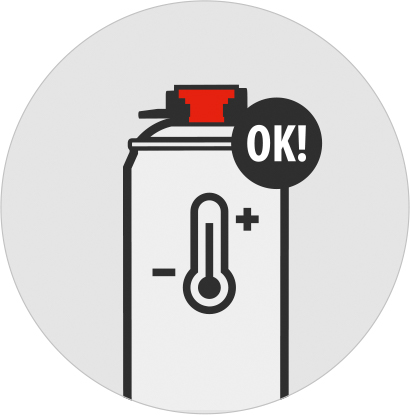 Made of materials that do not deteriorate under the influence of the can contents and rapid temperature changes.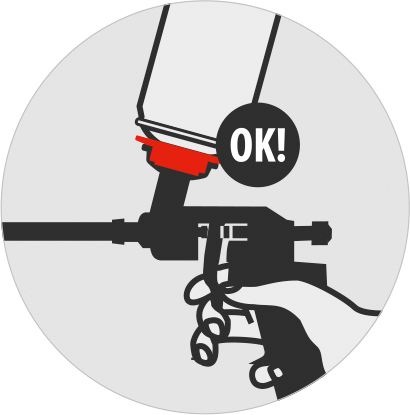 No specific equipment required — compatible with all standard professional foam guns.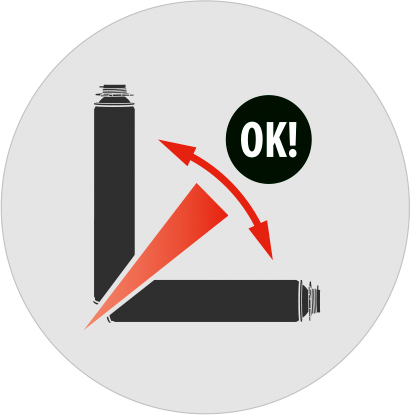 Enables the transportation of the can in a horizontal position due to a high degree of tightness and heavy-duty materials.
* At a temperature of +23°C and a humidity of 50%.
Technical Information
| | |
| --- | --- |
| Content | 1000 ml |
| Type | Pu-foam |
| Units per box | 12 units |
| Foam type | Professional |
| Shelf life | 2 years |
| Seasonality | Winter |
How to use
Make sure that the valve seat in the gun adapter is thoroughly cleaned before starting work. Otherwise, the valve may operate prematurely.
For best results, apply the product at an ambient temperature from -10°C to +30°C and at a relative humidity not lower than 50%.
It is recommended to cover nearby surfaces with plastic film to do the work cleanly.
Apply the foam to clean surfaces free of dust, dirt, grease, ice and frost.
Mist the application surfaces before applying the foam. Mist with water in ambient temperatures above 0°C and with KUDO Activator for Polyurethane Foam in ambient temperatures below 0°C.
The operating position of the can is UPSIDE DOWN.
Shake the can well at least 15 times in 30 seconds.
Remove the protective cap from the can.
Screw the gun onto the cross-shaped threaded adapter. Make sure the connection is tight.
Fill gaps to 2/3 of their volume by applying the foam from bottom to top.
Adjust the foam output with the gun screw.
Shake the can from time to time while working.
After application, mist the foam with water using an spray gun in ambient temperature above 0°C.
After application, moisten the foam using a spray gun in ambient temperatures above 0°C.
Remove uncured foam with KUDO® FOAM & GUN CLEANER.
Cut off the foaming overspray with a knife after it has cured completely.
Cured foam can be removed with KUDO® FOAM REMOVER.
When the foam has cured completely (24-48 hours), it can be cut, plastered and painted.
Protect the cured foam from UV exposure and atmospheric precipitation.
Optimal KUDO winter type PU foam sealant application temperature ranges:
| | | | | |
| --- | --- | --- | --- | --- |
| Ambient temperature | 20°С | 0°С | -10°С | -23°С |
| Can's temperature | +18°С … +22°С | +15°С … +18°С | +10°С … +15°С | +5°С … +10°С |