Multipurpose silicone glass sealant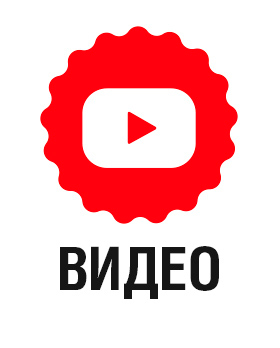 High-quality silicone sealant with acetoxy curing system is intended for sealing and bonding joints between building and finishing materials in standard and contact glazing works: window installation, counters, show-windows, greenhouses, glass shelves, sealing glass elements on roofs, installing glass in frames of different materials, installing profile glass in framed translucent partitions and fences.
Intended for indoor and outdoor works. High adhesion to various non-porous construction materials such as ceramics, polycarbonate, stainless steel, anodised aluminium, painted and enamelled surfaces, wood.
Thixotropic, does not flow or drip down the joint. Has high operating characteristics: forms a strong durable joint; after curing it retains its deformation flexibility of up to ±25%, does not discolour and does not accumulate dust, resistant to mould, most detergents and cleaning agents, UV-radiation, weather and temperature changes.
Benefit
Resistant to UV radiation, cleaning agents and detergents.
Resistant to impact and vibration, withstands up to 25% deformation.
Has a wide operating temperature range: from –40°C to +180°C.
Skin formation time is 10-20 minutes. Curing rate – 2 mm per day (at 23 °C and 50 % humidity).
A cartridge covers 20-22 running meters with a roll diameter of 4 mm.
Technical Information
| | |
| --- | --- |
| Colors | Transparent KSK-220 |
| Adhesive/Sealant base | Silicone |
| Type | Sealants |
| Content | 280 ml |
| Storage | Store in tightly closed original packaging at temperatures from +5°C to +25°C in a dry place. During transportation, freezing down to -20°C is allowed for a total duration of not more than 30 days. |
| Shelf life | 2 years |
How to use
It's recommended to apply the product at an ambient temperature from +5°C to +40°C. The temperature of the sealant should be +20°C… +25°C.
Apply the sealant to clean, dry, degreased surfaces.
Protect surfaces with masking tape to ensure an accurate application.
Cut off the tip of the cartridge above the screw thread, screw on the nozzle, unscrew the nozzle cap and cut off the nozzle diagonally (at an angle of 45°) according to the diameter of the joint width.
Use a cartridge-operated gun for application.
Smooth down the sealant in the joint with a wet putty knife. Remove the masking tape immediately after smoothing.
Remove the sealant from tools and surfaces using a solvent (white spirit, or acetone) before the sealant has cured.
Remove cured sealant using mechanical methods.
It is not recommended to use the sealant when dealing with natural stone (marble or granite), metal surfaces prone to corrosion (lead, copper, zinc, or brass), or concrete, cement, plastered surfaces, as well as when working with mirrors. Do not paint over!