Thermal and acoustic insulation polyurethane spray foam PUR‑PRO‑THERM S 5.0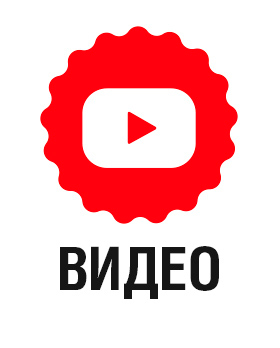 One-component jointless Insulation PU Spray Foam KUDO® PUR-PRO-THERM S 5.0 (KUPPTER10S5.0) is intended for local thermal insulation of building structures and utilities using the spraying method. Perfect for insulation of geometrically complex surfaces and hard-to-reach places.
Excellent adhesion to most building materials such as: concrete, brick, plaster, wood, plastics, except polyethylene, polypropylene and fluoroplastic. Forms a uniform, jointless thermal protection coating with a perfect fine-cell structure, providing high thermal and acoustic insulation properties, low moisture absorption and vapour permeability.
The high elasticity of the finished coating provides additional deformation stability for complex structures or for changing dynamic loads. Easy-to-use and effective: applied to the surface, no special equipment, tools or additional supplies are required. Compared to mineral wool or polystyrene foam, it doesn't require any framing or additional fixing. When fully cured, the surface can be painted, plastered, etc.
Benefit
High density of cured polyurethane foam, comparable to the characteristics of industrial machine sprayed foam.
A modern and effective alternative to mineral wool, polystyrene foam, technical felt and other board insulation.
Inexpensive and effective: one can covers up to 5 m² in one coating*. With aerosol packaging, it is easy to calculate the exact insulation quantity.
Spray adapter can be used with all types of KUDO® foam application guns.
Productivity and easy-to-use: it takes less than 2 minutes to spray 1 m² of thermal insulation.
A 1 cm coating of KUDO® PUR-O-THERM is equivalent to 5 cm of mineral wool, 30 cm of silicate brick and 60 cm of concrete.
When insulating walls, a thin layer of thermal insulation doesn't reduce significantly the room space.
Doesn't contain harmful solvents and fillers. Environmentally friendly when cured.
* At a temperature of + 23°C and a relative humidity of 50%.
** KUDO® K-NΘZZLE PRO spray adapter is protected by a patent of the Russian Federation.
Technical Information
| | |
| --- | --- |
| Content | 1000 ml |
| Type | Insulation PU |
| Units per box | 12 units |
| Foam type | Professional |
| Shelf life | 1 year |
| Density | ≥18 kg/m³ |
How to use
Before starting the work, protect the surrounding surfaces from accidental contact with PU foam spray particles. Always use personal protective equipment: glasses, mask, gloves and protective clothing.
For best results, apply the product at an ambient temperature from +5°C to +35°C. Can temperature is from +18°C to +30°C.
Apply the foam to clean surfaces free of dust, dirt, grease.
Remove the protective cap from the can. The operating position of the can is UPSIDE DOWN.
Put the supplied spray nozzle on the gun tip as tight as possible.
Screw the applicator with the polyethylene straw to the foam can valve.
Shake the can well at least 15 times in 30 seconds.
Mist with water the surfaces before application.
Adjust the application pressure and spray intensity by pulling the trigger and by the distance to the surface. Recommended distance is 30-35 cm.
Note that the thickness of the sprayed coating will expand to about 1.5 times after 15-20 minutes. Also the spraying thickness is dependent on the rate of spray gun moving.
Mist with water the surfaces after applying the insulation.
The next coating can be sprayed immediately by moistening the previous one.
If the work stops for more than 2-3 minutes, clean the spray gun nozzle with KUDO® FOAM & GUN CLEANER.
Cured foam can be removed with KUDO® FOAM REMOVER.
Cured foam can be removed with KUDO® FOAM REMOVER.
Protect the cured foam from UV exposure and atmospheric precipitation.