DIY winter PU foam sealant HOME 50+ ARKTIKA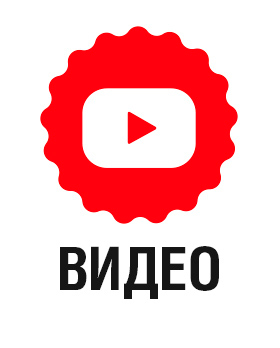 Designed for installation of window and door units, and window sills, mounting wall panels, sealing cracks and gaps, and performing thermal and acoustic insulation of joints, as well as other construction and finishing works in ambient temperatures as low as –12°C.
KUDO® HOME 50+ ARKTIKA is one-component and high quality Polyurethane Foam Sealant. It has high adhesion to most building materials, such as concrete, brickwork, plaster, wood, and plastic, except for polyethylene, polypropylene and polytetrafluoroethylene (Teflon). It provides a uniform, stable foam output and a perfect fine-pored structure of cured foam.
Benefit
Excellent results under extreme conditions, such as low temperatures and low humidity. The can is able to withstand being stored at temperatures down to 0°С.
Increased density/durability spray foam.
Accelerated foam curing.
Provides excellent thermal and sound insulation.
Yield — up to 50 liters*.
Post Expansion — 200-300%.
Excellent option for filling large cracks and cavities.
* At a temperature of + 23°C and a relative humidity of 50%.
Technical Information
| | |
| --- | --- |
| Seasonality | Winter |
| Type | Pu-foam |
| Content | 1000 ml |
| Shelf life | 2 years |
| Foam type | Home |
| Storage | Store in an upright position with the valve upwards in a cool dry place at an ambient temperature of +5°C to +25°C. |
How to use
It is advisable to conduct work at temperatures from –12°С to + 35°С and relative air humidity of at least 50%.
To obtain the maximum yield and optimal physical and mechanical properties of the foam, store the can at a temperature of +18°C to +20°C for a minimum of 10 hours before use.
It is recommended that adjacent surfaces should be covered with plastic film to do the work cleanly.
Apply the foam to clean surfaces free of dust, dirt, grease, ice and frost.
Moisten the application surfaces before applying the foam in ambient temperatures above 0°C.
The operating position of the can is UPSIDE DOWN.
Remove the protective cap.
Screw the applicator with the polyethylene straw to the foam can valve.
Shake the can well at least 15 times in 30 seconds.
Fill a crack, hole or gap by 1/2 of its volume, applying the foam from bottom to top.
Use the applicator trigger to adjust the foam output.
Keep shaking the can from time to time in the course of work.
After application, moisten the foam using a spray gun in ambient temperatures above 0°C.
Cut Time — 40 minutes*.
Cut off excess foam with a knife after complete curing.
Remove uncured foam with KUDO® FOAM & GUN CLEANER.
Hardened foam can be removed with KUDO® FOAM REMOVER.
Upon complete polymerization (24-48 hours), the hardened foam can be cut, plastered, or painted.
Protect the cured foam from UV radiation and atmospheric precipitation.