Acrylic vapor-barrier joint sealant, interior PROFF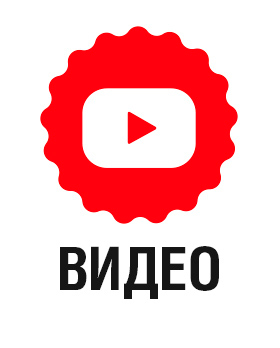 Intended for the inside layer of joints at window and door frames, entrance units, stained glass constructions to the wall openings in heated buildings.
The product is used for sealing of the inside layer of joints in window, balcony and glass panels as well as for sealing of gaps between walls, ceilings, skirting boards, window sills, wooden and metal window frames, concrete and bricks. KUDO® SMP 311 is excellent for removing and masking defects: joints, cracks, gaps, cavities in wooden, brick and concrete walls. Not for joints that are permanently under water. For indoor works.
Benefit
KUDO® MONTAGE SYSTEM is a system of professional materials for installation, fixing and sealing of window (balcony, door) units in external building enclosures.
Excellent adhesion to brick, concrete, wood, metals, PVC and other building materials.
Solvent free.
Chemically neutral, odourless.
Easy to apply and clean.
After curing, it can be painted with water-based and synthetic paints*.
Skin formation time is 30-60 minutes.
Has a wide operating temperature range: from –30°C to +70°C.
Coverage: 150 g/running meter for a joint cross-section of 20 x 5 mm.
Avoids the penetration of room moisture into the joint. Keeps the moisture from getting out of the joint into the room./li>
One product for any joint size.
Technical Information
| | |
| --- | --- |
| Colors | White SMP-311 |
| Adhesive/Sealant base | Acrylic |
| Type | Sealants |
| Content | 600 ml |
| Storage | Store in tightly closed original packaging at room temperature from +10°C to +25°C in a dry place. During transportation, single freezing down to -20°C is allowed for a total of not more than 7 days. |
| Shelf life | 2 years |
How to use
Apply the sealant to clean, degreased surfaces. For degreasing and cleaning, Silicone Remover KU-9100 is recommended. For winter works, clean the surface of ice and frost. The sealant can be applied to both dry and moist surfaces. No drops of water allowed. Caution! Do not use when it rains, snows or in high humidity (>70%).
It's recommended to apply the product at an ambient temperature from +5°C to +35°C, application at -20…35°C is acceptable. The temperature of the sealant should be +20°C… +25°C. The sealant is ready for use.
Don't dilute the sealant with water. Otherwise the sealant may flow off, lose adhesion and start cracking.
For application, use a dispensing gun for sealants in foil packs.
Get the application gun ready: take the gun push-rod out until it stops, unscrew the nut and the nozzle, place the foil pack in the application gun. Carefully cut off the packaging left outside, close the gun, fixing the nozzle and the nut in the correct position: the cut packaging tip must fit into the nozzle. Cut off the nozzle diagonally (at an angle of 45°) to provide a suitable dosing hole.
Smooth the sealant with a putty knife.
Protect surfaces with masking tape to ensure an accurate application and remove it immediately after smoothing the sealant.
The sealant coating thickness should be 4.5 to 5 mm. The width of the sealant coating must be not less than 3 mm on each side of the opening and frame surfaces.
Keep the packaging closed tight if there are breaks in work.
Tools and surfaces should be washed with water before curing. Remove cured sealant using mechanical methods.
*When using solvent-based paints, run a test.